Loveology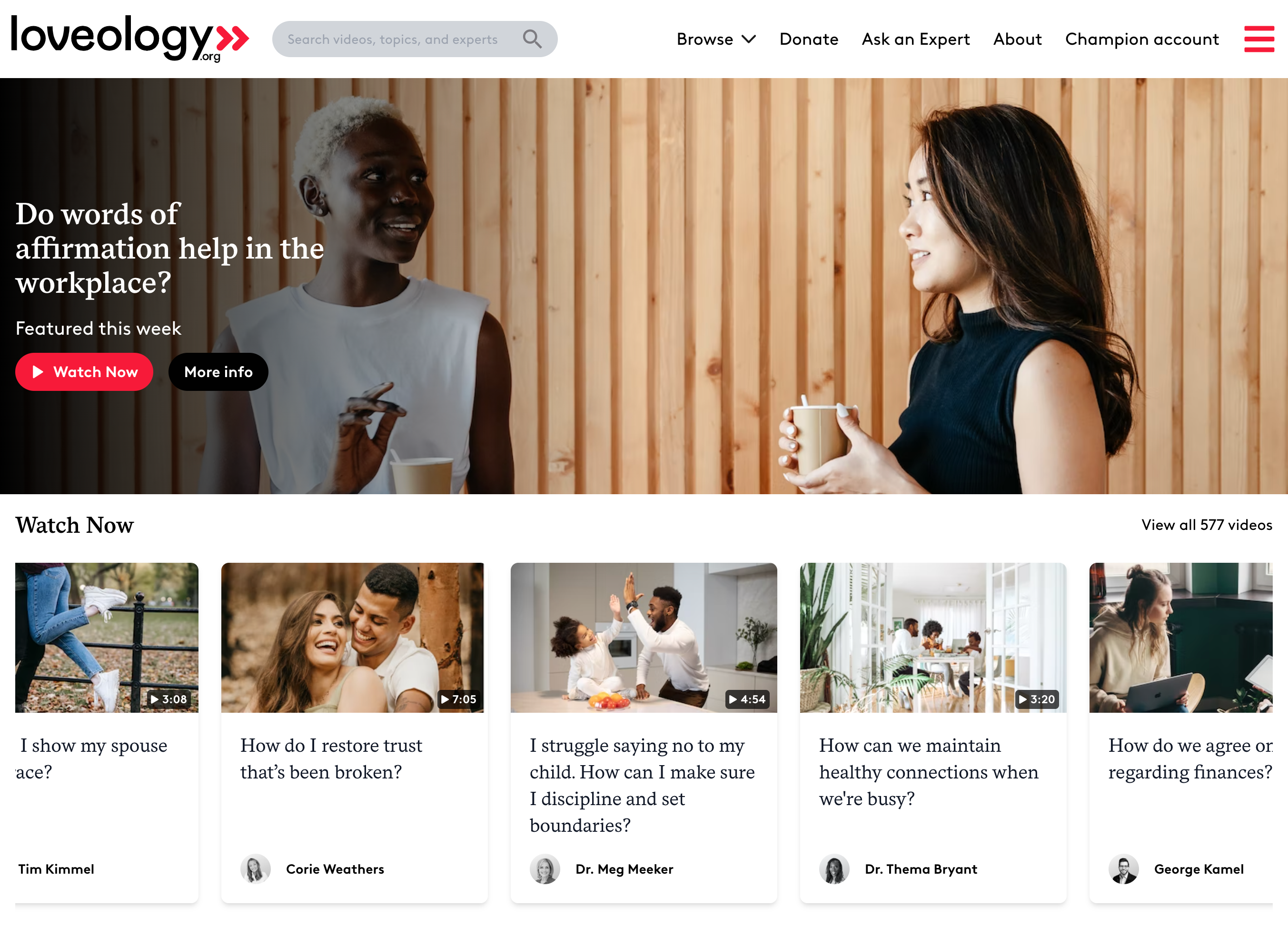 Loveology.org is a free relationship resource for couples and people who work with couples. Providing expert answers from the world's leading relationship experts to user-submitted questions.
Loveology is the largest project I've ever undertaken solo, although I have to hat-tip Gareth Redfern for helping in late 2021.
It operates in a serverless infrastructure that means that we don't need to monitor servers and we can scale instantly with traffic surges. It's built using Laravel, Tailwind CSS, Vue JS and Alpine JS. It integrates a number of third-party APIs like Stripe, Algolia, Klaviyo, Vimeo, Mixpanel, Fathom Analytics and Google Analytics.
Project Roles
Laravel development
Vue JS development
Stripe integration
Algolia integration